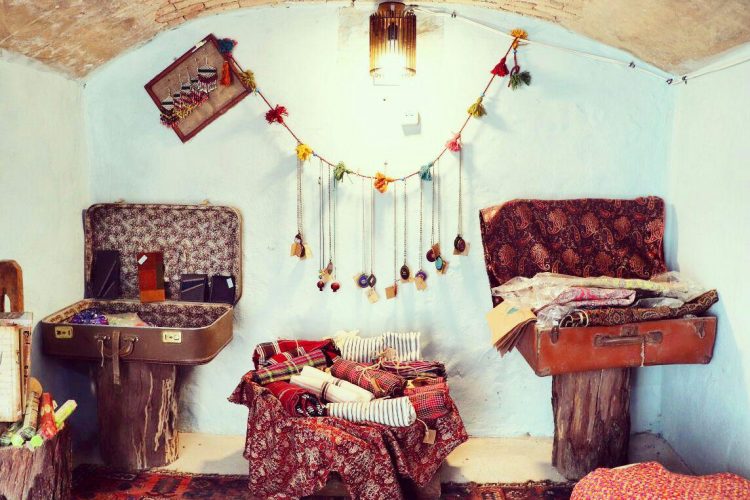 07 Nov
Nartitee's Gallery
A sweet corner of the Nartitee Yard, beside the mud & straw wall, a few steps downwards, reaches to a warm room, Nartitee's Dokan*!
Buying souvenir from an Ecolodge is a good idea, but it's not the whole point! There's a story behind whatever you can find in our Dokan, and all of them have been chosen for a reason to be in Nartitee's Dokan….
*Dokan means store in Persian.
Zoroastrian Sewing
Zoroastrian Sewing is a very beautiful & fine art which originates to Safavieh era. They use natural silk yarn to sew little of Iranian or Zoroastrian traditional patterns on clothes or accessories.
The number of people who know about this art is reducing day by day, that's why we thought it's a good idea to help them grow. Don't you think so?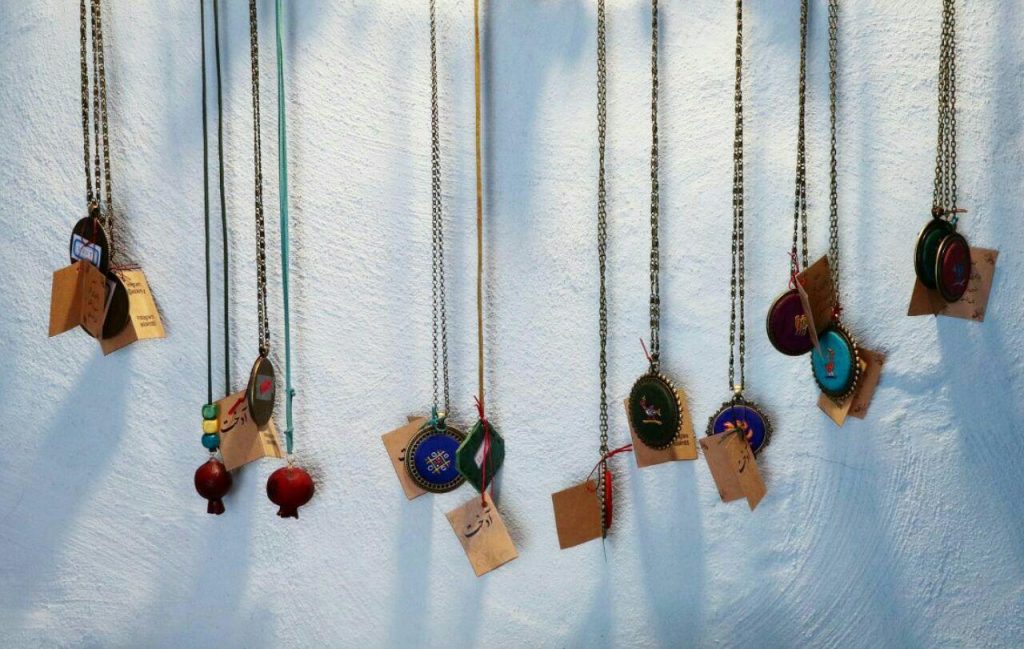 Zoroastrian women clothes
You can find one of the most beautiful kinds of Iranian's art in Zoroastrian women clothes. It takes a lot to make one of them but totally worth it!
Lachak: A little triangle textile (Zari, Velvet or Silk) sewed with liner, which covers upper head to back of the head. Lachak is basically using to avoid Makna slipping.
 Makna: is a long colorful fabric which covers hands, body and hairs.
 Dress: Zoroastrian dress is a combination of beautiful fabrics and covers body up to knees.
 Shawal: is a very loose short which comes to legs and is made by slim fabrics.
Doolok
Doolok is the name of small and big colorful bags which Zoroastrians (See Zoroastrian Traditions) use them in their feasts to give each other sweets, nuts and etc. What else we can do with these beauties? Any suggestions…?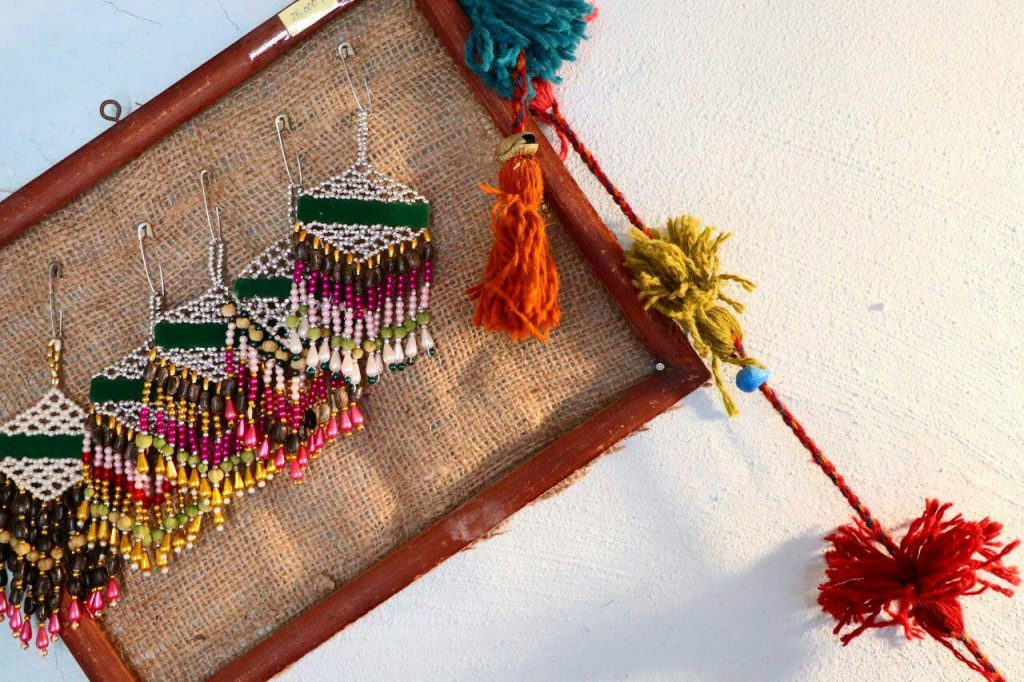 Green Sugar-loaf
Zoroastrians give each other small and big sugarloaf as a gift in their feasts and happiness. Green sugarloaf as a symbol of a green and lucky fortune and happy life…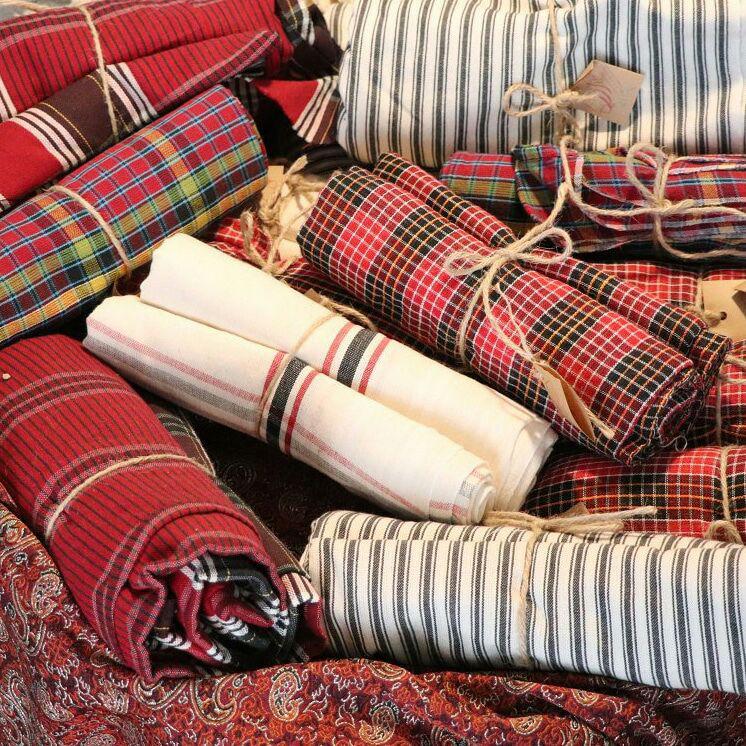 Yazdi Traditional Textile
The sound of traditional textile machines is a nostalgic voice in Yazd's alleys.
They used to export beautiful and unique textiles such as Termeh, and other kinds of fabrics by the Silk Road to all over the world.
But nowadays, this kind of textures which are purely made of cotton, are exposed to be industrialization and forgetting.
We are trying to make a space to relive this art with the help of you!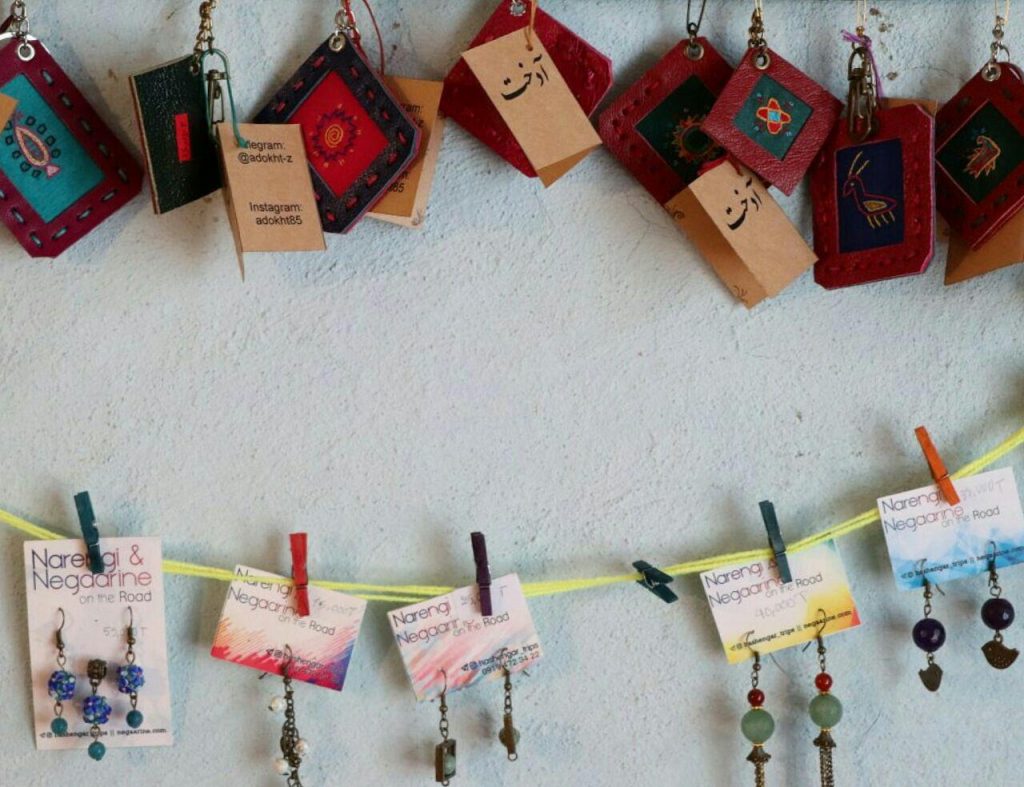 Narengi & Negaarine
Traveling is one of the most beautiful things in the world. It's so exciting to discover new places.. But living in trips is a little different and may causes lots of concerns.. A few years ago, Negar & Hashem decided to leave their house in capital and started to be free as a bird. They make accessories for living. We're helping them to succeed in their way and you can help them so..
Nartitee's Blog, 1398 Autumn
Written by Heliad Rezayi