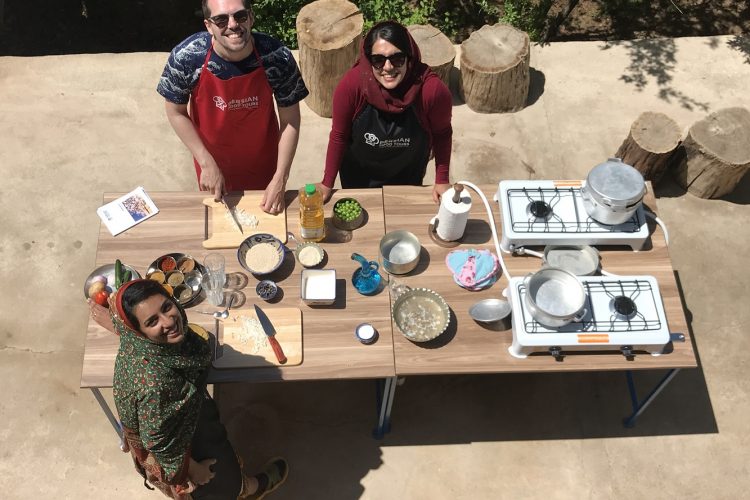 24 Nov
Taste Iran with Persian Food Tours
One of the best ways of making your travel special is to taste traditional foods of where you go and to see shopping, eating and cooking habits of the local people. Actually you get to connect better through sharing a meal this way. I guess it's even more enjoyable if you be able to cook their food with your hands beside them.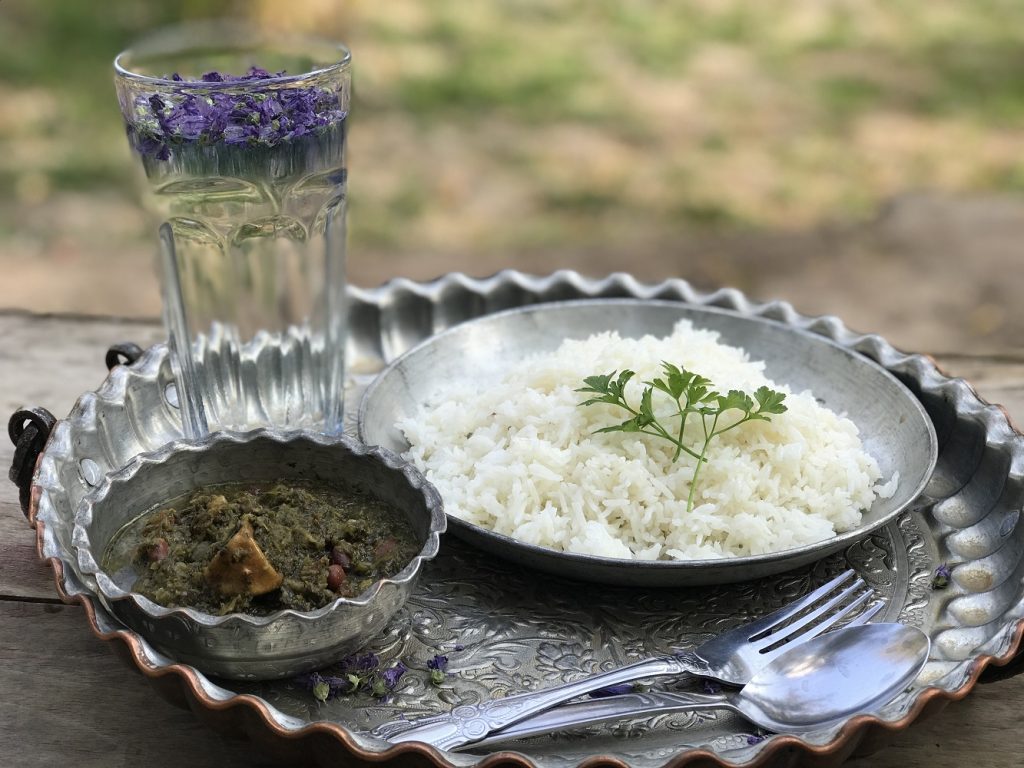 That's why we're going to introduce you Persian Food Tours, a 9-3 tours including a culinary walk and cooking class.
Let's take a look at a brief introduction of this tour:
"This tour starts with a walk in bazaar, where we'll introduce Persian spices and ingredients as well as giving you tips on shopping for the best Iranian fruits! We'll buy some of our main ingredients before we head to the kitchen and teach you how we Persians put our beloved saffron to good use."
Menus in PFT is planned according to season just as Iranians do. It includes a four course meal: a starter, main dish, dessert and side dish topped with an Iranian drink of the season. All ingredients and products are on the tour, as well as transportation from the bazaar to the kitchen.
There's a fully equipped kitchen with a professional yet friendly environment where you'll cook, chat and learn all the secrets of preparing a homemade Persian dish. Then you set the tables and have our lunch all together while sharing our travel and food experiments traveling through Iran.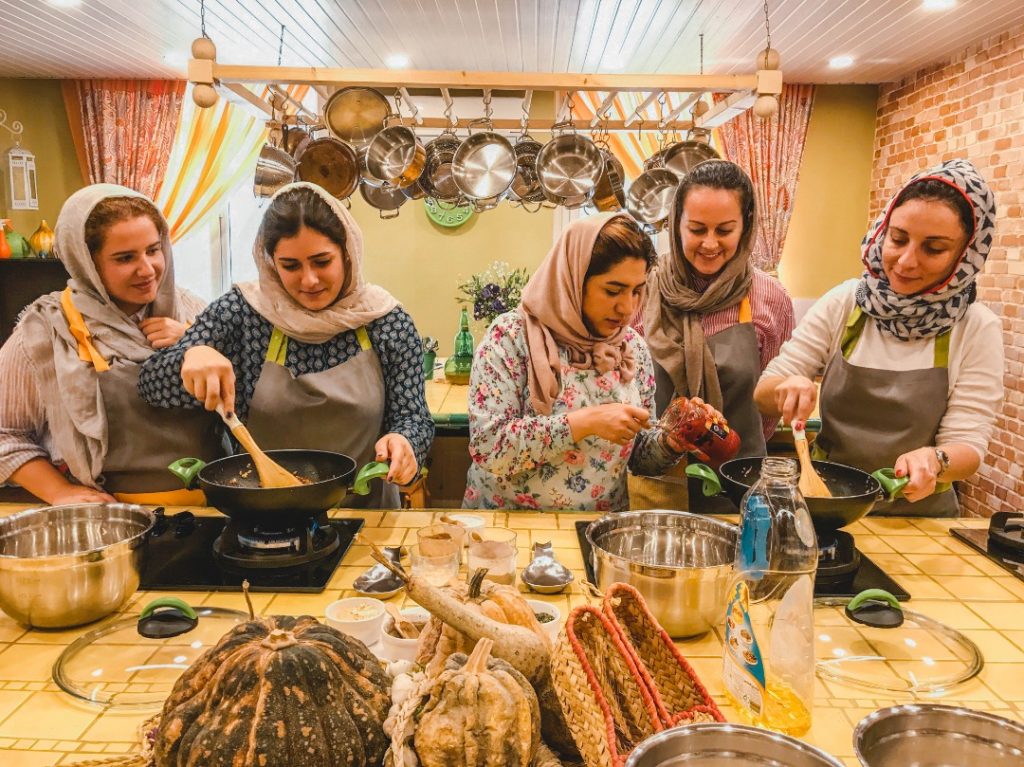 Persian Food Tours offers half-day food adventures, making it perfect to add to even the tightest schedules in Iran. All of the Persian Food Tour guides are passionate storytellers who will educate about not only local food but architecture and history, satisfying the most curious travelers.
Since Tehran is the destination for most Iran tours, Persian Food Tour is held in Tehran. But fortunately you can book a tour for Yazd, Esfahan and Shiraz too.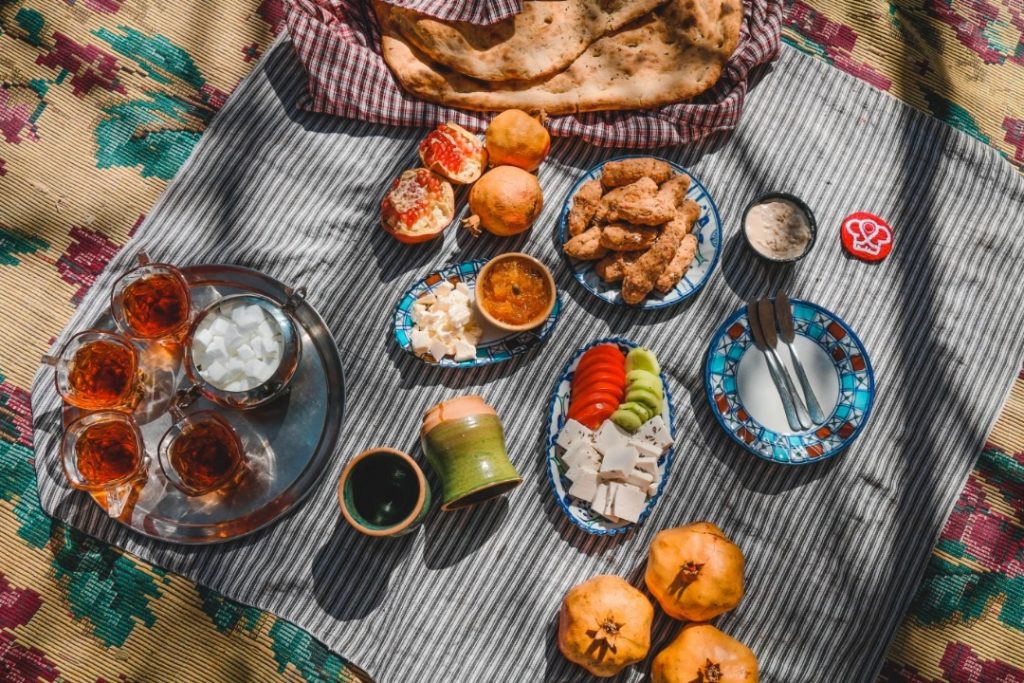 The good news is that the Persian Food Tour in Yazd holds by Tina, Nartitee's chef and owner. So you can stay with Zoroastrians, watch their habits, taste and cook their food.
You can also find really helpful reviews of this tour on TripAdvisor if you need to know more about it, but if you ask me, this will be one of the experiences you would never forget.