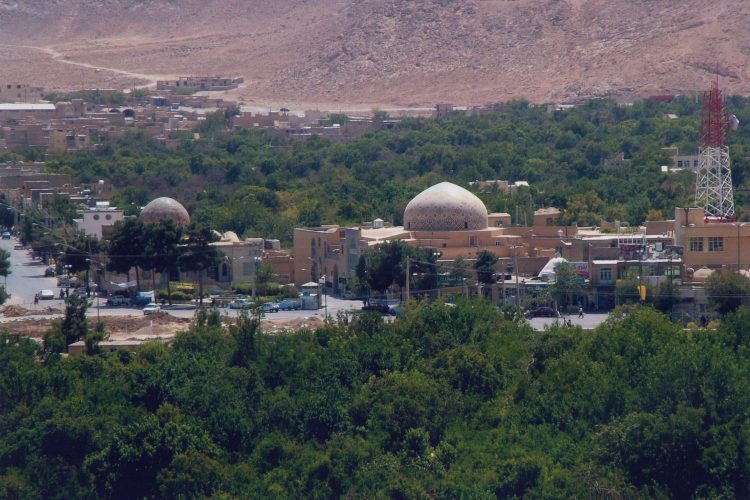 25 Nov
Taft, A beautiful City to Discover!
A very common route for visiting Iran, begins in Tehran and continues to Kashan, Isfahan, Shiraz and Yazd. But if you're a little more curious and are looking for excitement in your trip, you'd probably like to explore some more pure locations.
Taft is one of the most peaceful cities in Iran and of course it has a lot to show you.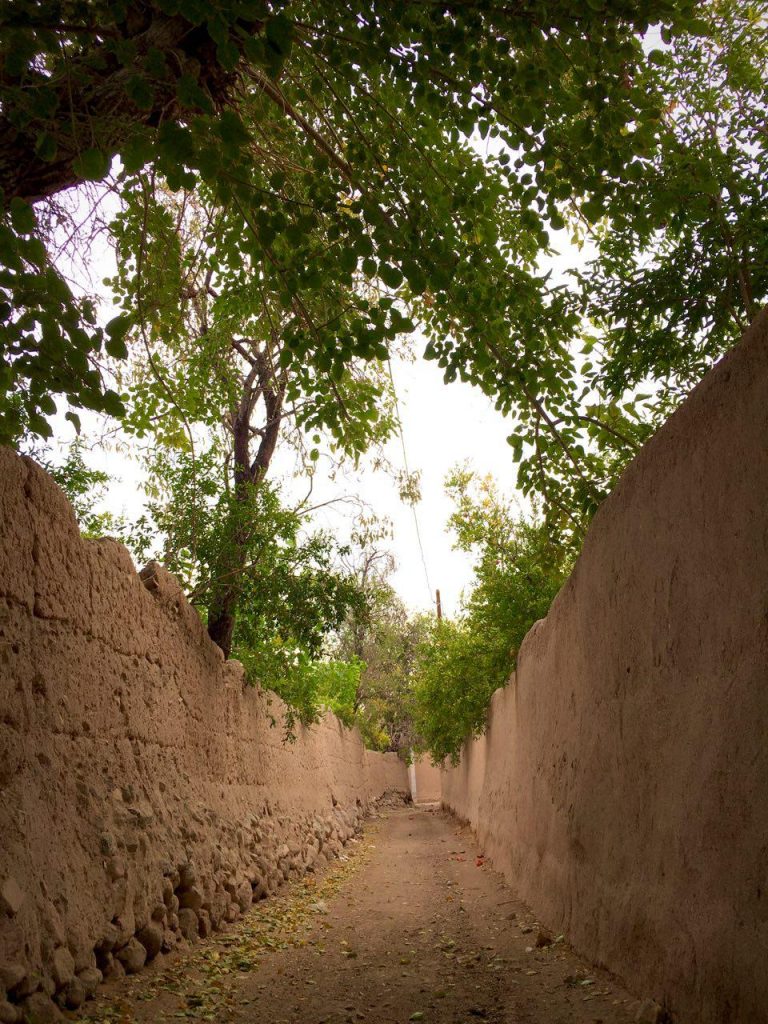 Taft means "Basket of Fruit"
Taft is surrounded with Zagros Mountains and gifted with very pleasant and clean weather, and lots of pomegranate gardens and that's why they named it Taft!
There's also another story about naming this city. Braiding was the main activity of the people in Taft in the past for making money. (Taafteh is synonym of silk in Persian) It's possible that Taft came from Taafteh.
Taft is located in west south of Yazd province and there's a lot of pomegranate, peach, almond, walnut, berry, apricot, cherry, apple and grape gardens all over the city.
"You can see the cyan colored mountains of Taft even from a long distance and Shirkooh is behind them. Taft owes its nice weather and green environment to these mountains otherwise dessert would seize it too." Travelogue of Jalal Ale Ahmad, famous Iranian writer.
Most of the Taft locals are farmers and gardeners, also Taft is a good region for breeding silkworm and honey production.
When you enter this city, you may not see something unusual, but Taft has hidden treasure in its heart. Treasure of kindness and purity which you can find in its people hearts as well.
I'll write whatever I know about this amazing city, so you can know it and get eager to visit Taft:
You may find pomegranate as Taft's most beauty as well as I do! Wherever you go, you'll see wonderful pomegranate gardens and little pomegranates showing heads beyond mud and straw walls waiting for you to pick them.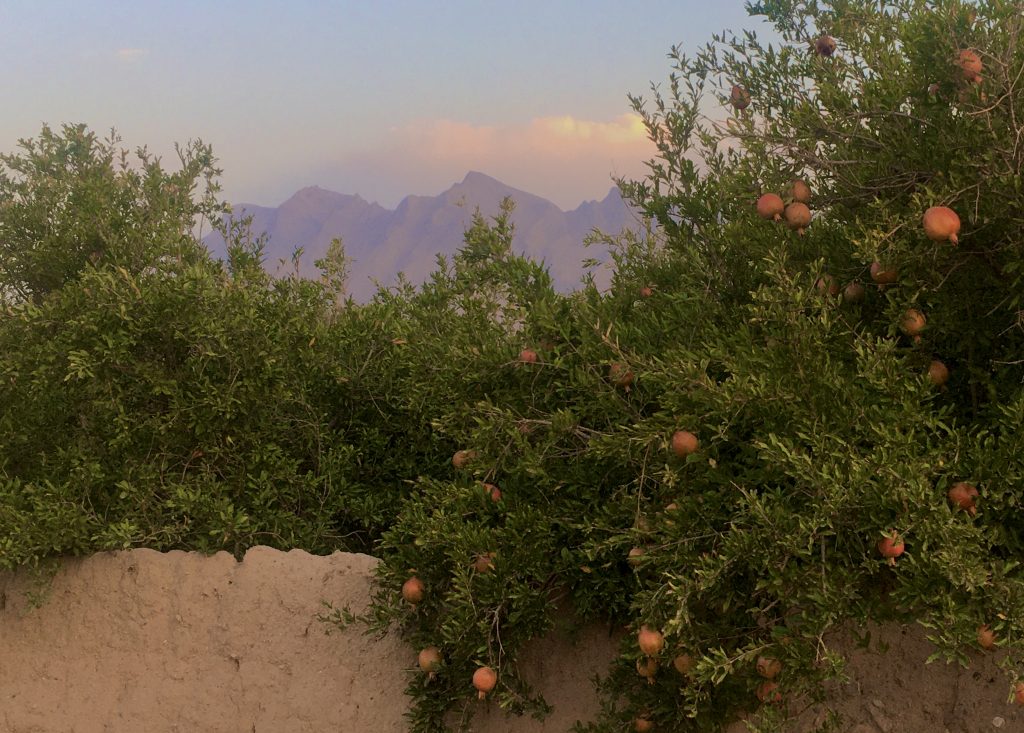 Beauty and deliciousness of pomegranate in one hand and its economical, traditional and religion worth fullness on the other hand made it so important for the people of Taft.
Almost all the great religions of the world have sanctified the pomegranate and ascribed manifold meanings to it.
The fruit was used as a holy symbol and respected in Zoroastrian worshiping ceremonies and rituals. The pomegranate symbolized the soul's immortality and the perfection of nature for Zoroastrians.
The pomegranate's
d and flower are like holly flames and also its red color brings fires in mind and that's also a reason that pomegranate is respected for Zoroastrians.
Living near Zoroastrians and watching their habits, traditions and symbols such as pomegranate is a great opportunity which Taft has provided for you.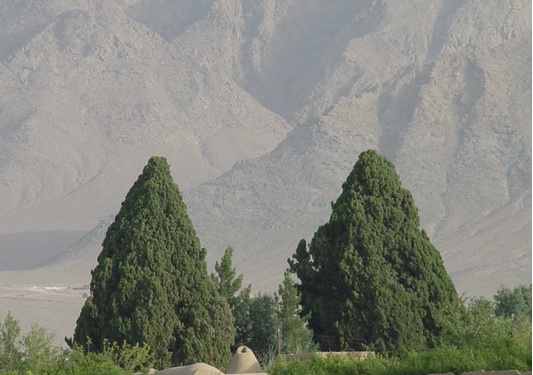 Cham & Mobarakeh, Two Zoroastrian Villages
There's two important villages in the vicinity of Taft, named Cham & Mobarakeh. You can find old houses containing traditional spinning and weaving equipment in addition to their ancient, unique and beautiful alleys. There you can also find some of the important Zoroastrian places such as Cham's Cypress Tree, Cham's Tower of Silence, Mobarakeh's Twin Cypress Trees, Zoroastrian Fire Temple and etc.
Taft, a city with different kinds of people
Years ago, people of Taft used to export silk to India by Silk Road. In fact it was the main activity of people of Taft to spin silk as a business. Also as you may know India is a country with the most population of Zoroastrians in the world and Taft has lots of Zoroastrians as well and it makes them feel close to each other.
These reasons caused lots of travels from Taft to India, which some of them took long time so they had to make a family in India, and after years they came back and stayed in Iran with their family.
Now after years Taft is a city with lots of different people with different culture, religion and traditions living in piece close to each other.
That's another important opportunity you may have in Taft, to talk to and watch Indians, eat their real food, buy stuff from their shopping centers and lots of other exciting activities related to Indians..
Tasting Zoroastrian, Local and Indian Food in Taft
In addition to Iranian homemade traditional food which you can find in Taft a lot, there's also a lot of delicious local and Zoroastrian foods such as Kimeh, Shooli, Daal, Galevali, Moshtog and Sirog which you may not find them anywhere else, or at least it wouldn't be that much tasty!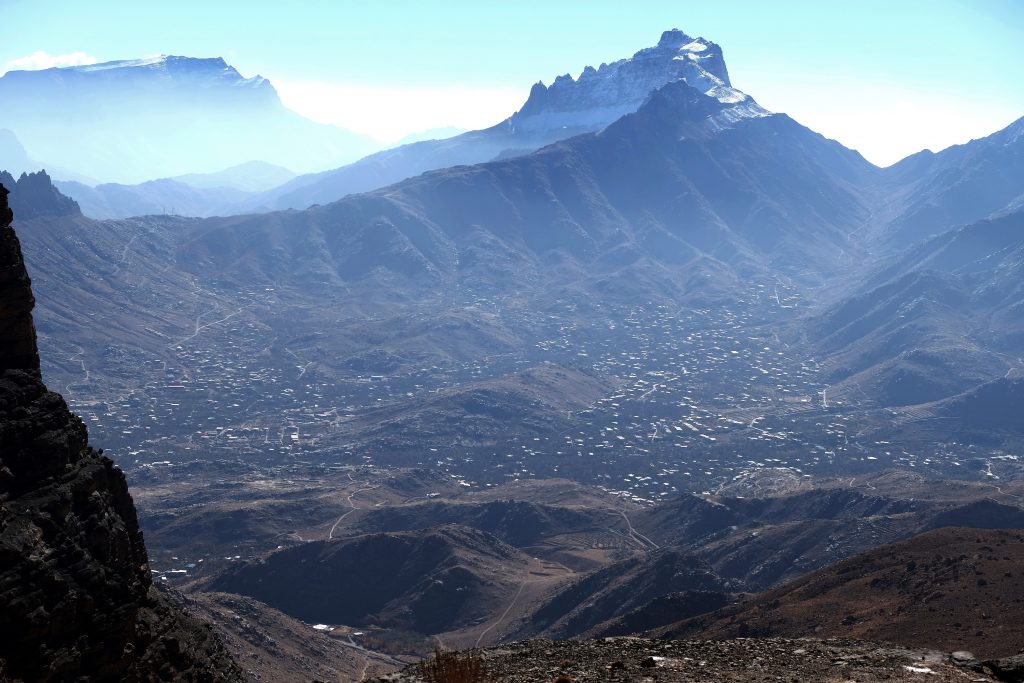 Shirkooh, one of the most important mountains in Iran, is located in the south of Yazd province, in 20 mins from Taft. Shirkooh is a high peak (4080 m) in the central part of Iran, and the highest peak of Yazd province.
Shirkooh is very reach in nature, so you can widely choose how to enjoy there. It has a nice way for hiking and trekking. Also ascent to the peak of Shirkooh is possible even for beginners and inexperienced mountaineers in all seasons. Skilled mountaineers can easily reach to the top in 4 hours, and also there's a lodge in about 3000 meters above the sea, where you can rest there at night and continue your trip the day after.
You just need to have a desire of seeing this beautiful mountain and nothing more. There's lots of signs in the way which helps a lot if you haven't been there before.
Darreh Gahan's Waterfall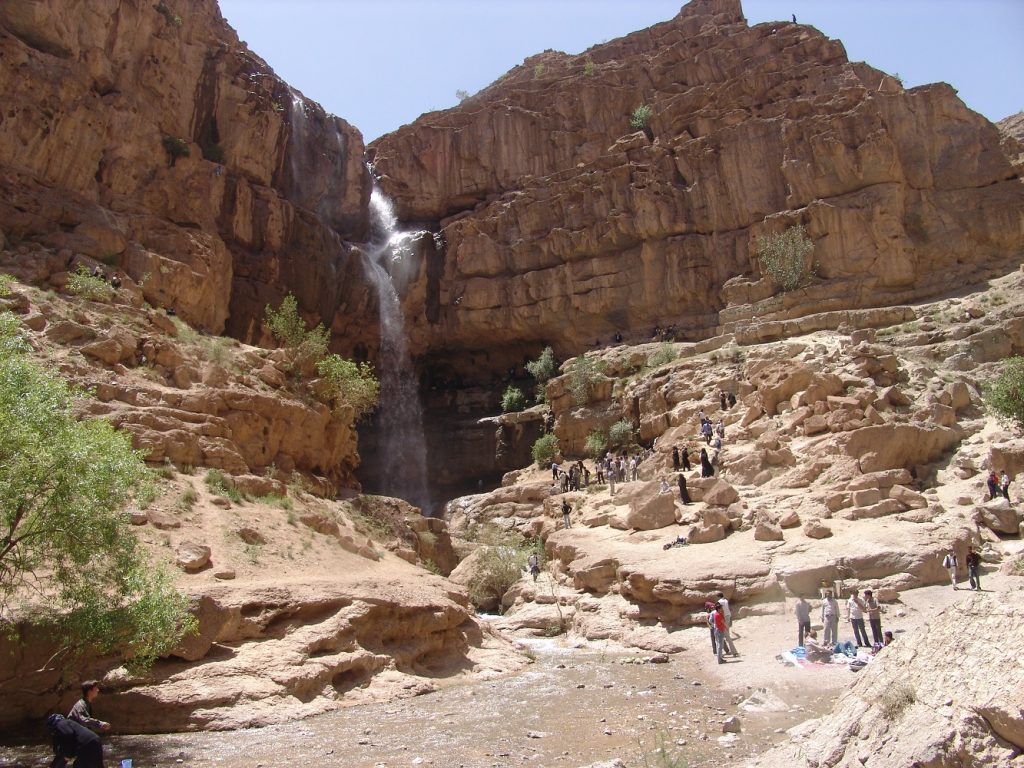 The beautiful waterfall of DarGahan is located in south of Taft in a valley of Shirkooh mountains. This is the only important waterfall in the whole province and the valley has a very suitable weather in Spring and Summer time.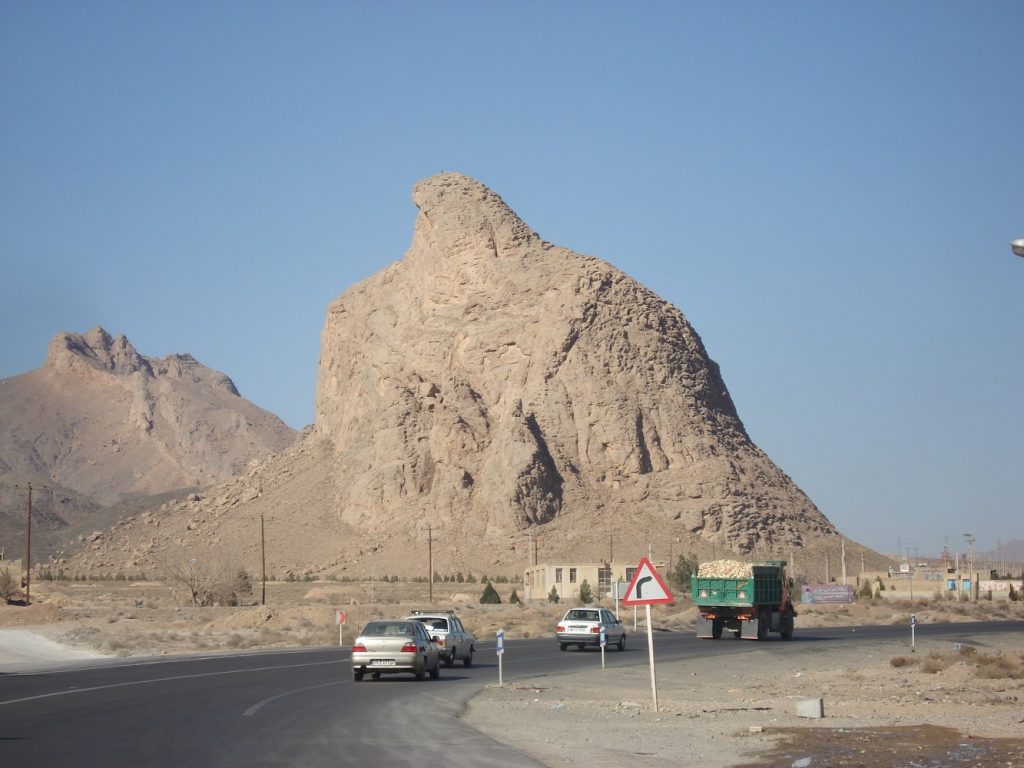 Eagle Mountain
When you're in your way to go to Shiraz from Yazd, you'll reach to a mountain you haven't seen it or heard about it before probably.
This mountain is one of the wonderful natural attractions which is just like a huge Eagle standing on the ground!
The reason of shaping this mountain as strange as it is, may be because of the type of its rocks! And that's what made it a unique and rare mountain!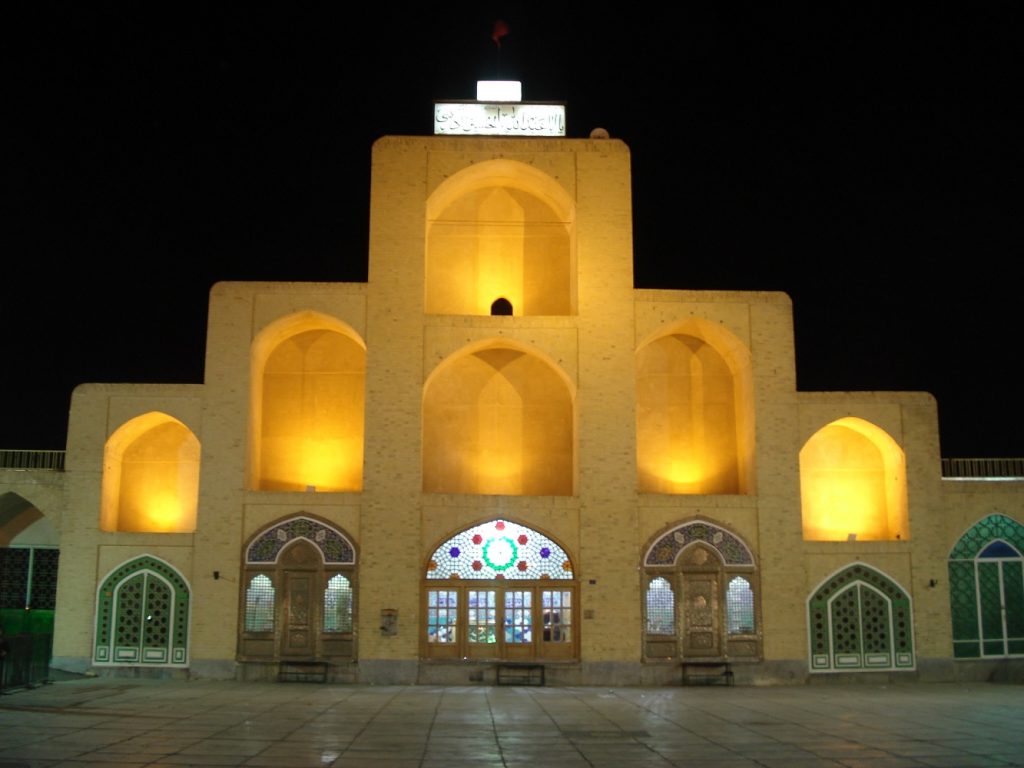 Shah Vali Complex
The historical Shah Vali Complex which contains Hosseinieh, Mosque, Khalil Saani holly place, Zoorkhaneh, School, Bazaar, Square, Cistern and Palm is located in the Taft city center.
It's one of the important historical and cultural attractions of Taft which has been registered as one of the national monuments of Iran in 1999, June.
Zoorkhaneh
Taft's Zoorkhaneh is 90 years old now and these days is a place for youths to do traditional sports in it. Avoidance of arrogance and hypocrisy, avoidance and pretense of humility and modesty are the main objective of the Zurkhaneh heroes.
Nartitee's Blog, 1398 Autumn
Written by Heliad Rezayi